This week it's more a personal story in my blog. I was asked about two weeks ago if I could have a look at a Pose n Play Skipper newly acquired by a German collector. I said sure because we have dealt with each other before. So she shipped her Skipper to me and half of the pony was missing.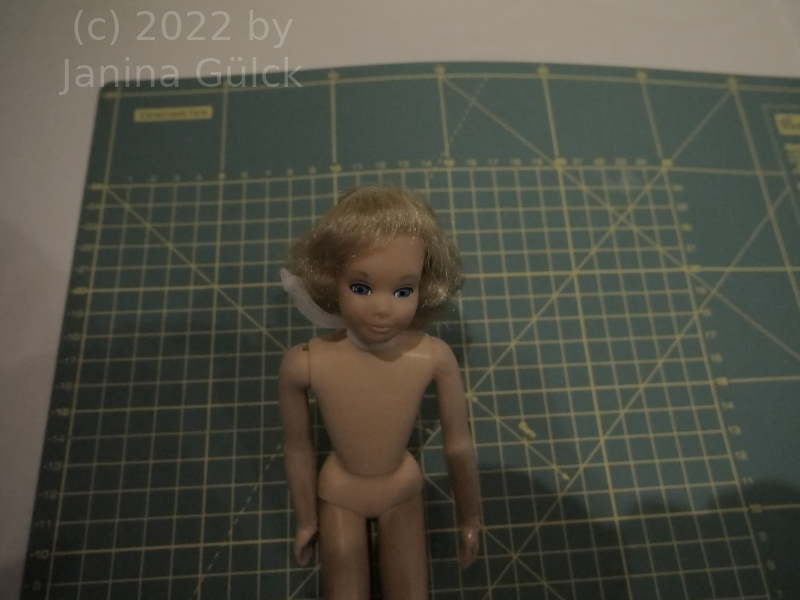 It was not question that I wanted to make her Skipper a full pony again. Her Skipper was obviously played often with and the hair was a bit oxided. It was not as obvious as when you see a Julia doll https://www.fashion-doll-guide.com/Julia-Barbie-Doll.htmlfrom the late 60s. This Skipper has no color magic hair https://www.myvintagebarbies.com/colormagic.htmbut her hair changed a bit over the decades. When you work with oxided hair it's no problem to replace the missing hair. The hair itself is intact but the question is if you could find the 100% matching color. That's a very hard task.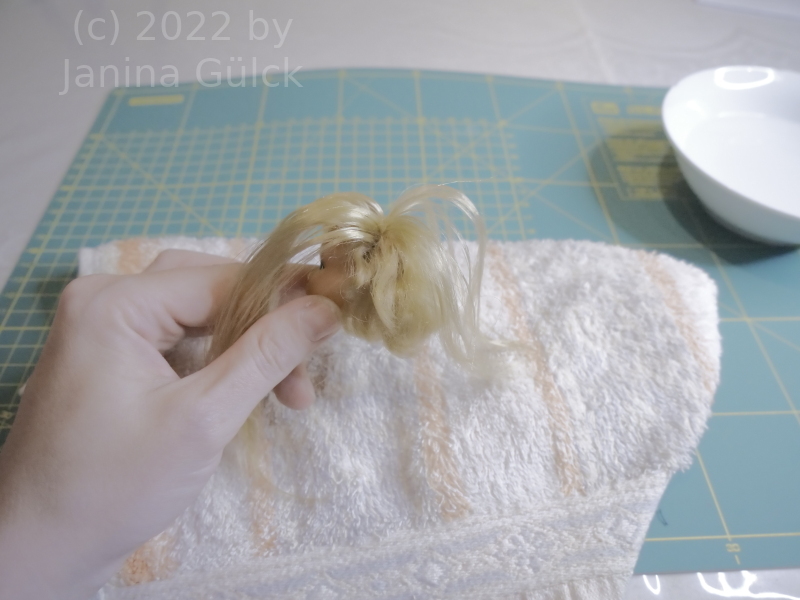 The solution: I always keep the rests from my reroots and that came to my help here. I still had a rest of a matching color, maybe not 100% the same but at least 90%. You have to look very closely to find a difference in the colors and so I replaced the missing streaks with this rest.
Before I started my prep for "How to make Skipper a full pony again" I checked inside the head with my endoscopic camera. The hair inside was totally okay. I hoped to have this scenario because it's a lot more work to secure the existing hair pattern first and having to fix it first. That's really a lot of work and you have to concentrate while doing it.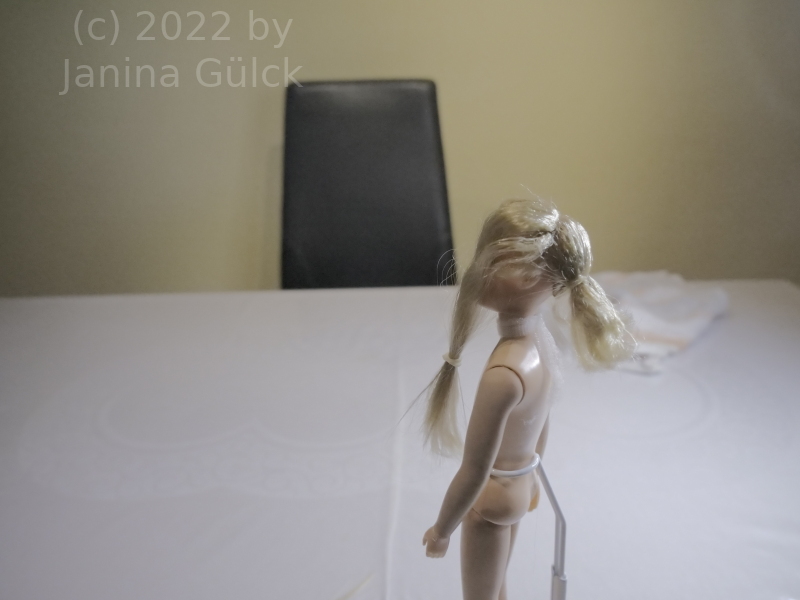 I prefer to work in silence when restoring the dolls. Not all restorers prefer it this way but I do. Some work better when they have music, some not. I like music but not when I'm working like here. I can concentrate better on the reroot I do when working in silence. In general it was no problem to restore this Skipper because she was not problematic like having a neck split or other problems that could cause trouble during the work.
The hardest task in this restoration was to find a hair color matching with the existing hair. Giving her a new pony was not very hard. Yes, it's time consuming but not hard. You need two hours of time during the reroot. Sometimes it's not predictable if you have used enough hair or not. When you are missing a streak or two add them later. It's possible to add more hair later when you are unsatisfied with your own work. You can add hair as long as you like your work and as long as you have hair.