This was a topic I really wanted to work on for a long while but pattern making patterns is always time consuming. I already did a pattern for a pair of pants in the begin of the year but it was not perfect and I did not find the time to improve my skills immediately. In another way I never lost the interest in how to make a pair of shorts for a fashion doll. I saw a video where you could learn how to make a pair of short for your doll from a skirt pattern.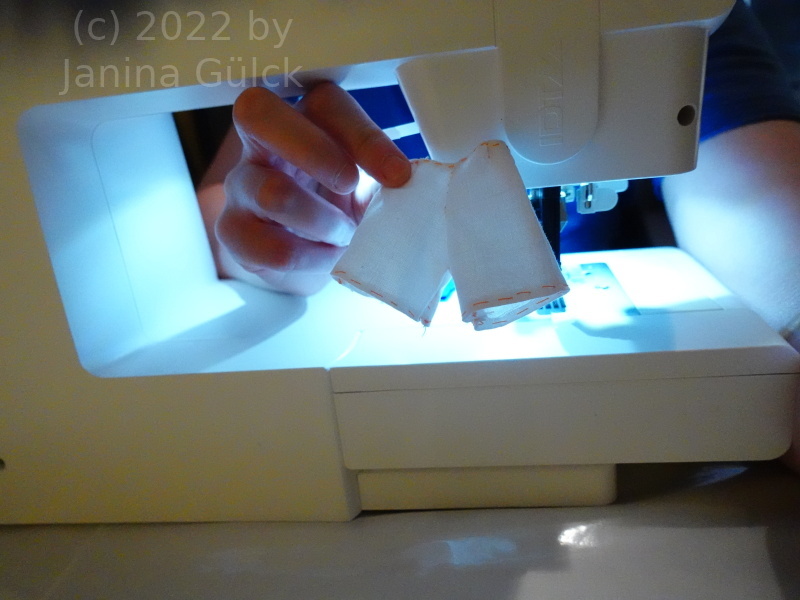 It sounded very easy since I already had a skirt pattern for my Francie and I simply continued to work on the fashion, simply did what I saw. Then I made a sample and tried to improve my own patterns here. That was literally everything I did.
With this pattern I tried to find my own mistakes from the beginning of the year. I knew my pattern was not perfect but I did not know where to start my improvements.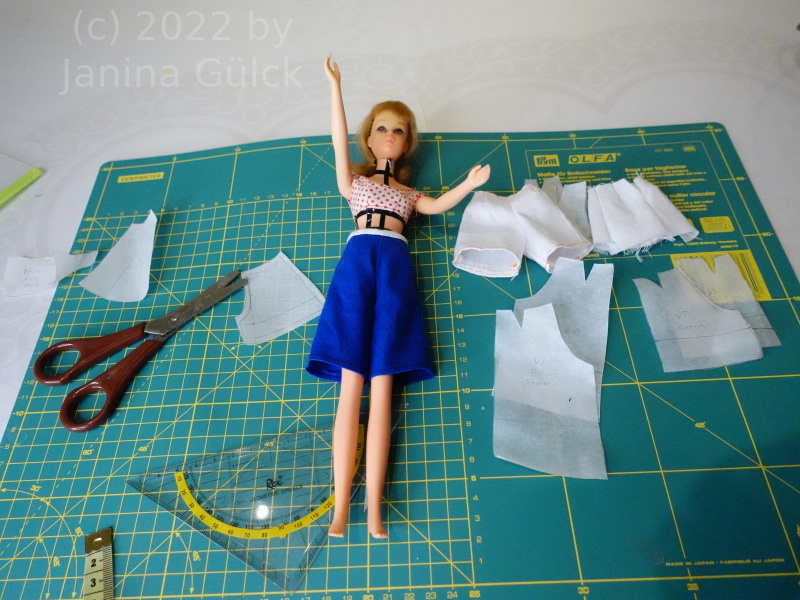 My pattern fitted my Francie very well and so I decided to work on this pattern for my Supersize Barbie as well. The pattern on her also worked very well. So now at least I have created a basic for my future work of how to make a pair of shorts for your fashion doll.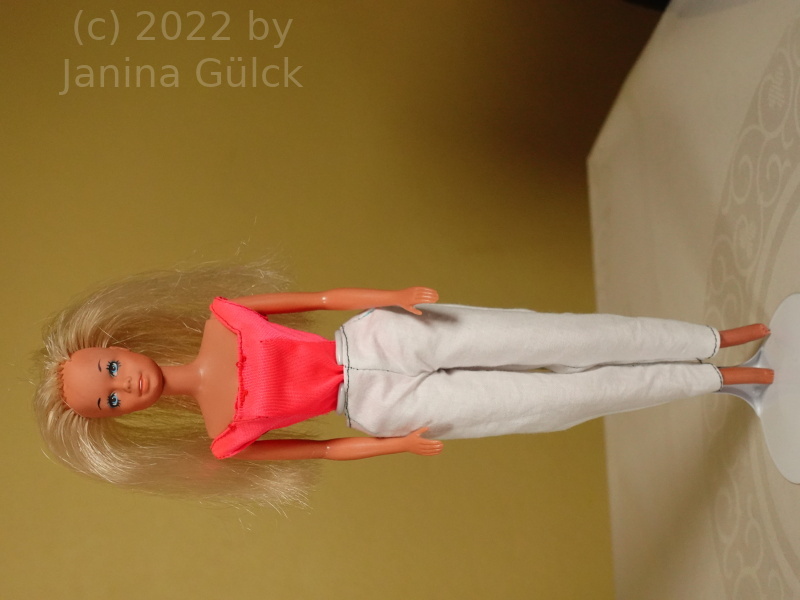 I think I got the basics now and I can make the length longer or shorter for the dolls I have here. I think that's one of the most satisfying things you can see when you want to improve your abilities as a tailor.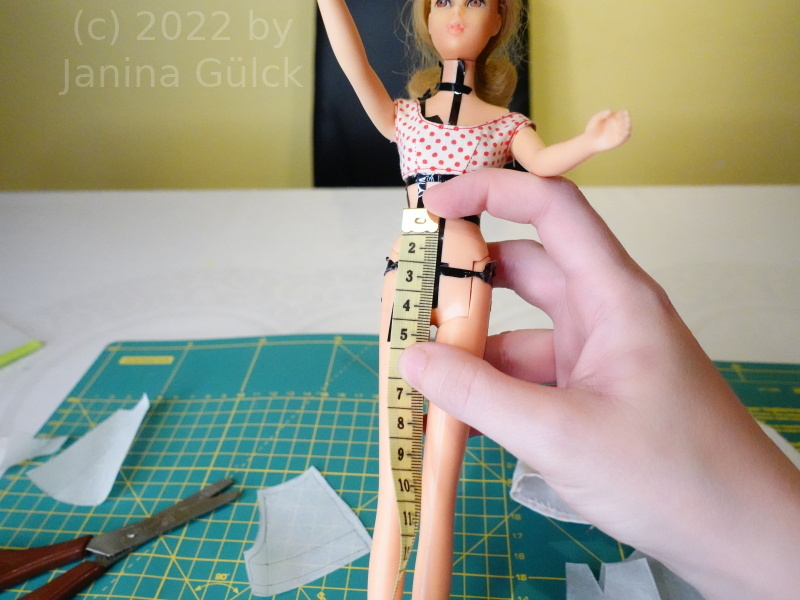 If you want to learn how to do this very easy pattern transformation for your doll I can recommend you to watch the video below. It contains a step by step instruction how to do this yourself.