Table of Contents
Introduction of Ken
I'd like to update one of my older blog posts in which I wrote about Vintage Kens. The post was from two years ago and I think it's time for an update. I want to include new information about the types of vintage Kens that are available and popular today. As far as I am concerned, Vintage Kens were only produced for one year, followed by the replacement of a new Ken and an update to the dolls.
I learned in the last days that this is not true. I learned for example that the flocked hair Ken was sold from 1961 until 1966. In the toy industry, it's common for manufacturers to produce a large quantity of a particular toy, hoping that it will sell out quickly. However, this is not always the case. For example, not all the stocked dolls sold immediately, as it depended on various factors, such as the part of the world where you were living. The flocked haired Kens could have been for example in Germany or Japan. In a way this makes sense because the dolls were marketed there later that in the US. It also seems that there's a bigger variety in hair colors than I thought. I only thought there would be blonde and brown, but nope. It seems that there are more.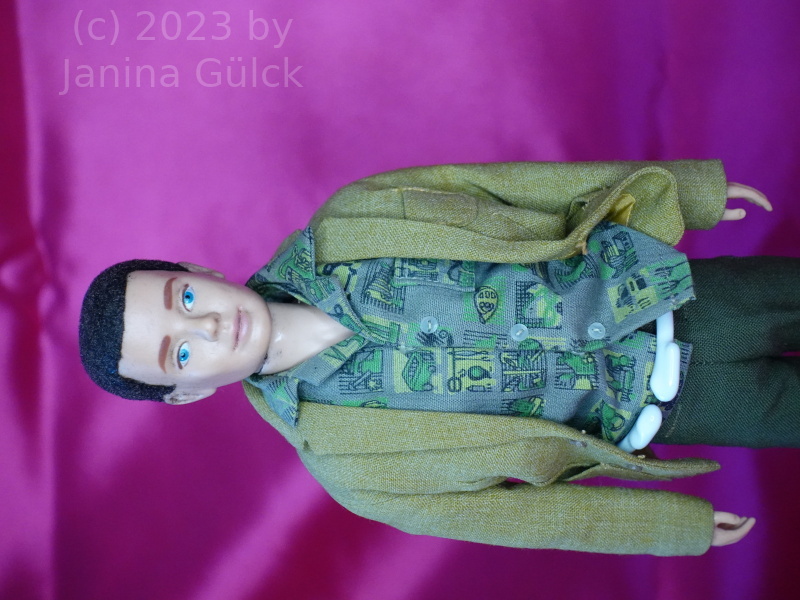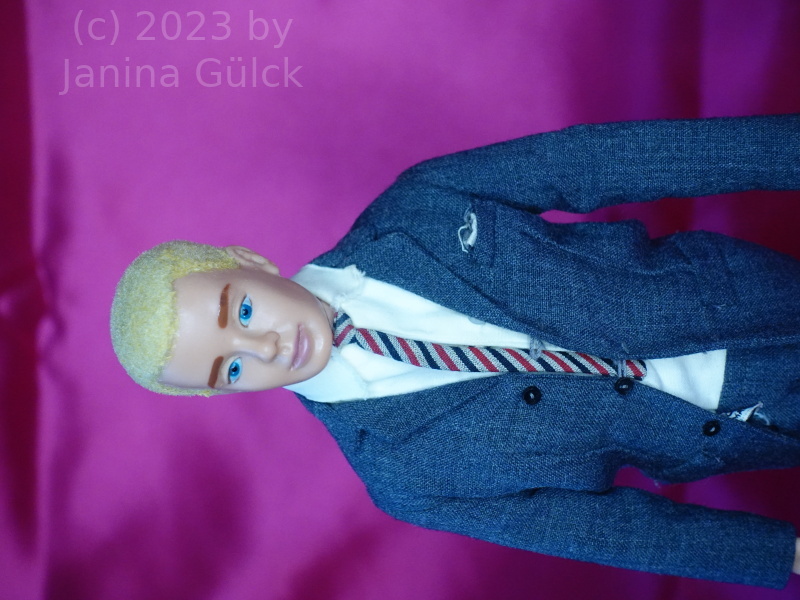 The eyebrows make the difference
The differences can be seen in their eyebrows. Earlier dolls have thicker eyebrows while the later versions have thinner ones but this is just one example. I will check my collection and see if there's really a difference. I never had the idea that there might be so many differences. The boxes also show variances but I only have one box, so this is hard for me to show you.
Shortie Ken
Nevertheless I also learned that especially the so called "Shortie Kens" were produced in the US. I always thought that these Kens were only produced & painted in Japan but this was another misbelief. Their brothers from the same year produced in Japan were not "Shorty Kens", their size was normal and their limbs don't fall off the body. At least I can say I have one of these "Shortie Kens" produced in the US. So Ken, Ken and Ken are not the same dolls. You would also see a difference in their box but it's hard to show you due to my lack of boxes.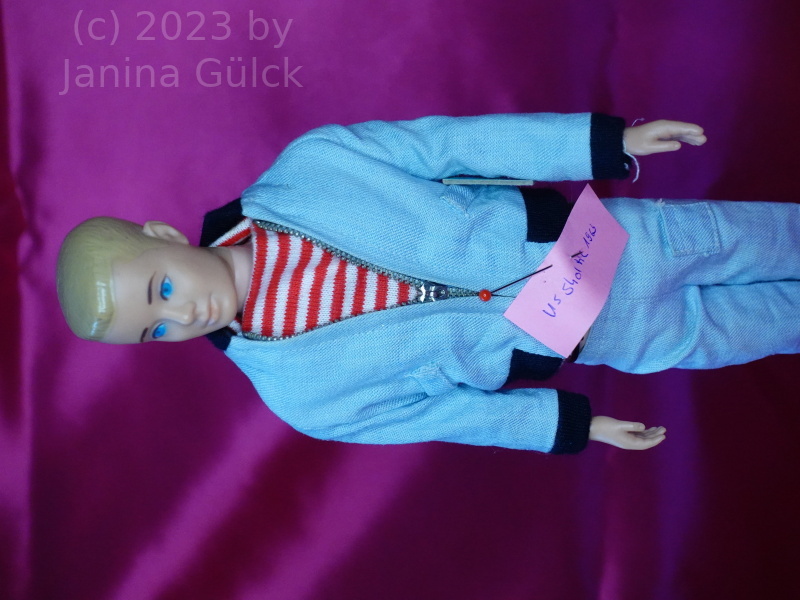 What I noticed when I got more than one of these Vintage Ken is that they are all looking very different. There are no two Kens looking the same way. We have a big variety. Each of the boys has it's own personality. Every Ken has kind of it's own charme.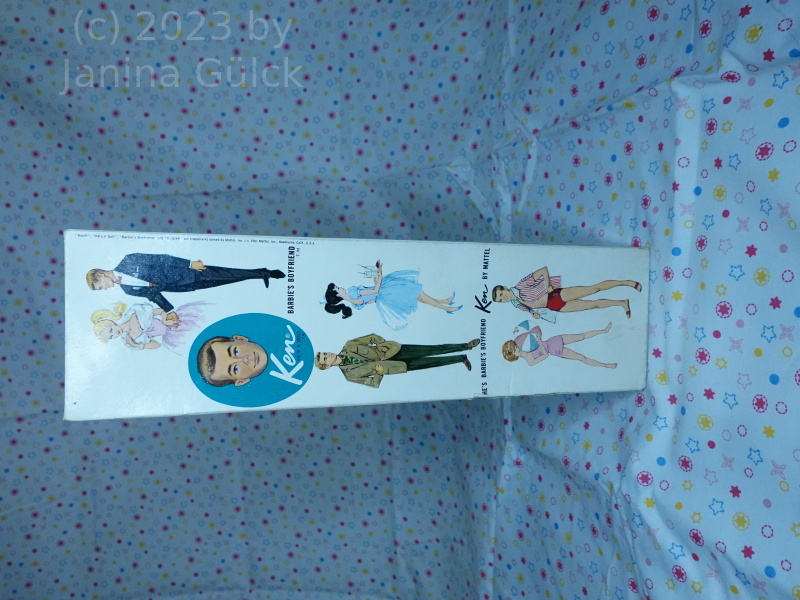 Painted hair for Ken
Painted hair Kens were not available before 1963. I thought they would have already been available in 1962. I think I have one of these 1963 Japan Kens but I want to look him up when I'm back home. I think I also have the last version from 1963 with the new arm mold but from his eyes he's rather looking like the 1964 edition because the black in his eyes that all other versions had, is missing here. His hands are different thant the very first issues. Shortie Ken also has this arm type ( see above)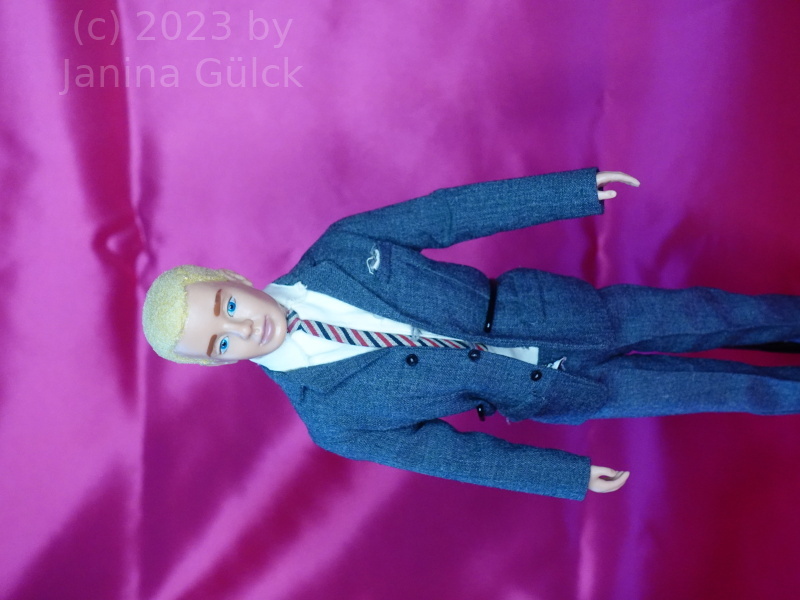 High Color Ken from 1966?
It was very interesting to learn that the high color Kens were only available first in 1966. I recently bought one of them. I realized it when I bought him. Some collectors consider them as a variation. It's also possible to see among the Color Magic Barbie dolls. There are also high color variations.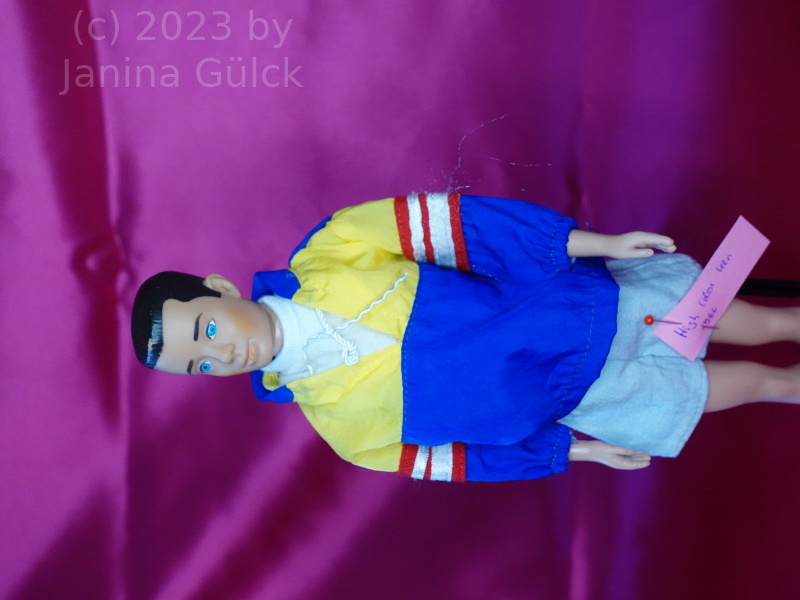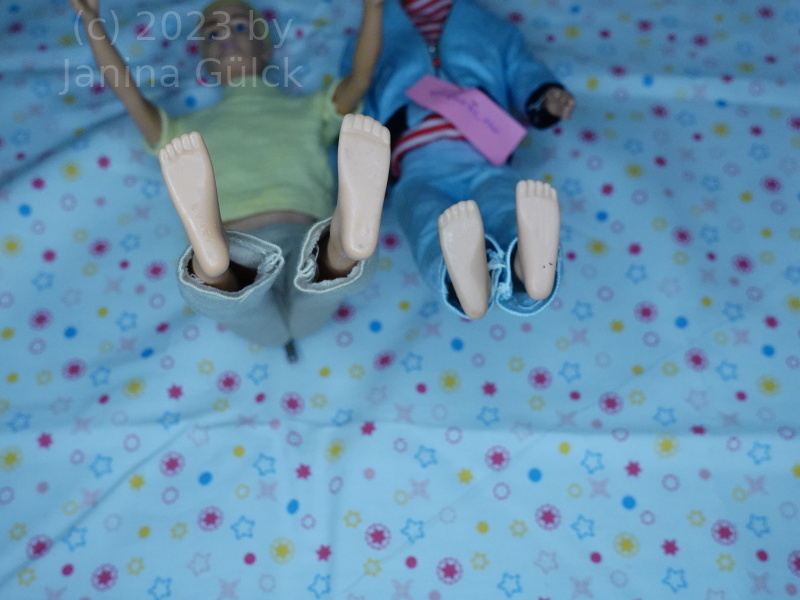 I think there's more to discover among the Kens and I hope will do it in the next weeks and months to come. Watch more about my discoveries from the past months in these videos …