In march or april 2017 I bought a Growing up Skipper from another collector and decided to do a video of how the mechanism works. Her breasts can grow … so you have two dolls in one … a pre-teenage "normal" Skipper and a teenage Skipper when you move her arm. She's from 1975 I think.   She looks like this … not very special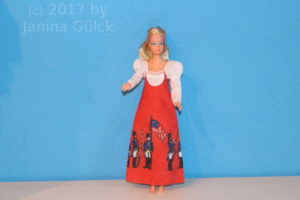 I have been interested in how it works for many years but I never found one. When I find her, I taped what you can see. Here's my video.
And here's the original commercial.

I was astonished that so many people were interested in her. I got over 11.000 clicks in the last months.