Table of Contents
Introduction:
In the year 1996, the iconic doll line Barbie introduced Teen Skipper, a beloved character that captured the hearts of young girls around the world. Teen Skipper underwent a remarkable transformation, evolving from a young girl into a teenager, complete with a grown-up body. This blog post delves into Teen Skipper's journey, highlighting her newfound friendship with Nikki, an Afro-American character. Together, they embarked on exciting adventures, donned hip clothes, and even launched their own fashion line. This remarkable era lasted until 2001, leaving a lasting impact on the world of dolls and the imaginations of children everywhere.
Teen Skipper's Transformation:
As the 90s unfolded, Barbie sought to reflect the changing times and the experiences of young girls. Teen Skipper was created to bridge the gap between childhood and adolescence, allowing girls to identify with a character going through similar changes. With her new, more mature body and stylish fashion choices, Teen Skipper became an instant hit among girls who were eager to embrace their own coming-of-age journey.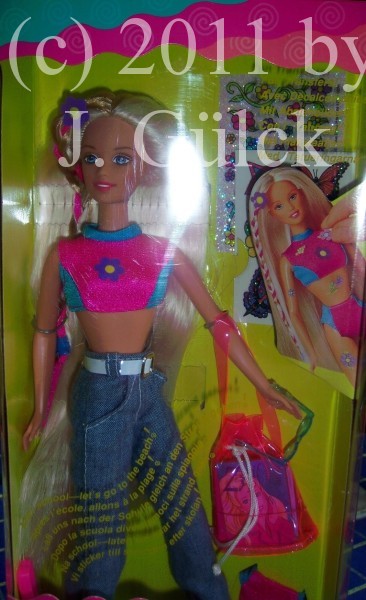 The Arrival of Nikki:
In 1997, Teen Skipper's world expanded when she welcomed a new friend named Nikki. Nikki, an Afro-American character, brought a fresh perspective and diversity to the Barbie doll line. Her inclusion not only made the doll collection more representative but also fostered a sense of inclusivity and friendship among young girls.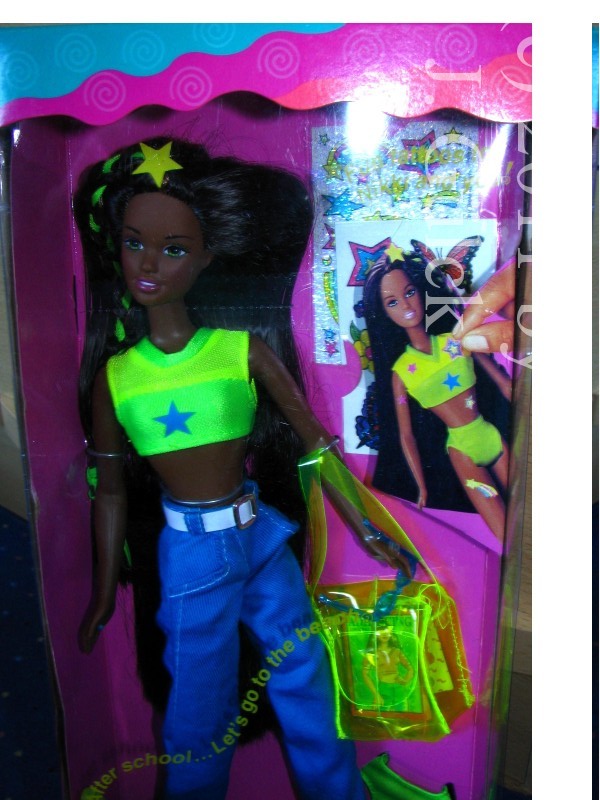 Height and Style:
Nikki's arrival also brought about a change in Teen Skipper's physical appearance. In order to reflect diversity more accurately, Nikki was designed to be taller than Teen Skipper. This height difference allowed girls to celebrate and embrace their unique physical features, promoting a positive body image and self-acceptance.
Moreover, Teen Skipper's fashion choices became even more hip and trendy. With a keen eye for style, she explored various fashion trends of the late 90s and early 2000s. From denim overalls to vibrant crop tops, Teen Skipper's wardrobe was a reflection of the fashion-forward era, encouraging young girls to express themselves through clothing.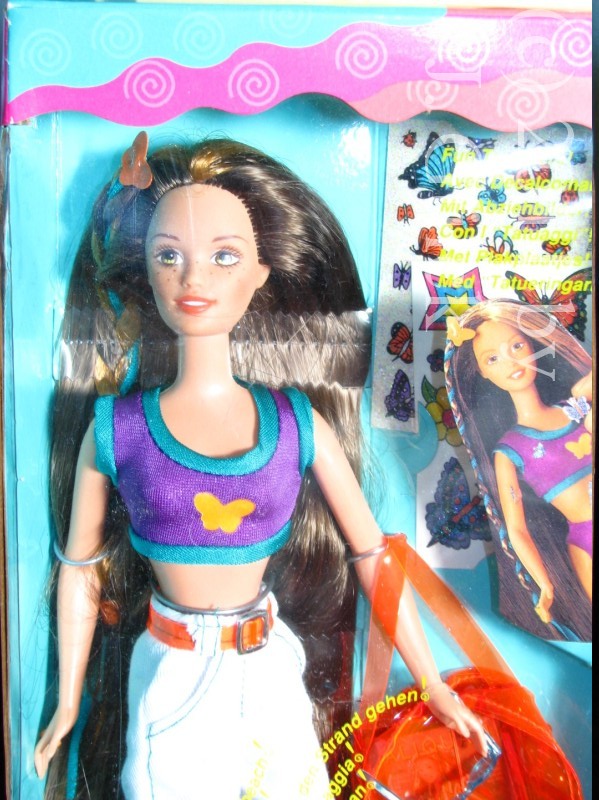 Teen Skipper's Fashion Line:
In addition to embracing her own evolving style, Teen Skipper and Nikki embarked on a joint venture – their very own fashion line. This collaboration allowed them to showcase their creativity and entrepreneurial spirit. From designing trendy outfits to organizing fashion shows, their fashion line provided young girls with endless inspiration and encouraged them to pursue their dreams.
The Legacy:
Sadly, Teen Skipper's journey came to an end in 2001. However, the impact she made during her five-year run remains significant. Teen Skipper and Nikki not only promoted diversity and friendship but also empowered young girls to embrace their individuality and follow their passions. See all her fashions here https://modelmuse.fandom.com/wiki/Fashion_Avenue_Guide
Conclusion:
The era of Teen Skipper from 1996 to 2001 was a transformative time for the Barbie doll line. With Teen Skipper's evolution into a teenager, the introduction of Nikki, and their joint fashion endeavors, this period marked a significant shift in the representation of young girls in the world of dolls. Through their stories, girls were inspired to embrace their own growth, celebrate diversity, and pursue their dreams.
My own thoughts about Teen Skipper
Being born in the mid 80s I felt too old to be interested in normal Playline & Pink Box Barbie from the mid 1990s on. I still had a look into the toy departments of local department stores because I had a little cousin and my mother and I went shopping for her sometimes but the Teen Skipper line was out of my focus back then. In my late teens and almost 10 years after becoming a collector I discovered her and I must say I really like her. The idea is so fresh and the clothes were so different from the ones my Skipper dolls had.