Maybe some of you remember this outfit from the late 60s. It's very modern and it's called Plush Pony. Somehow this outfit reminds me of a cow skin with the black spots. I have to tell you this here. Plush Pony mainly consists of the colors black, white and orange. Today I would like to talk a little bit about how to repair Plush Pony from 1969. This is an outfit worth to be repaired.
Another collector sold this outfit to me as project for repair. You know every now and then I get the chance to buy the broken outfits for a low and this is the case here. The seller is one of my silent admirers. In the last weeks I finally found the time to repair it. It was on my to do list for the last months but I hadn't done it earlier. I need some positive vibration when doing this. I hate to do it when I'm under time pressure. That's one of the worst things you can do when repairing a doll.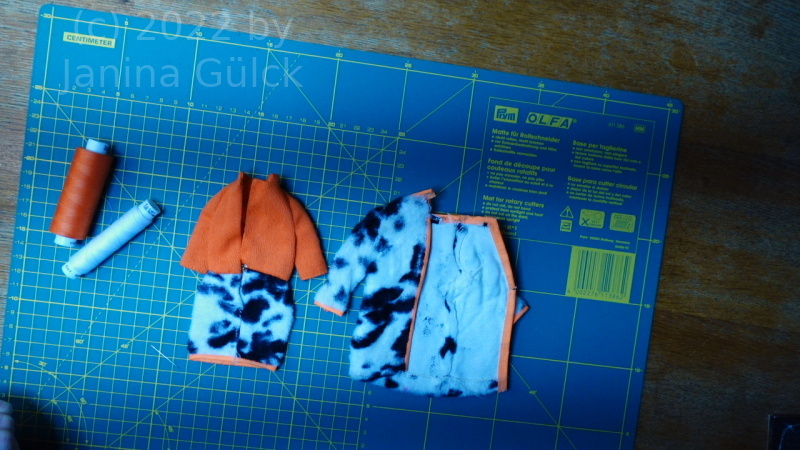 The things that expect me were the age. The trim became stiff within the 50 years of it's existence. That was the hardest problem to deal with due its stiffness. So I decided to my best to get it back on the fabric. The repair of the dress was easier. It had a common problem with open seams.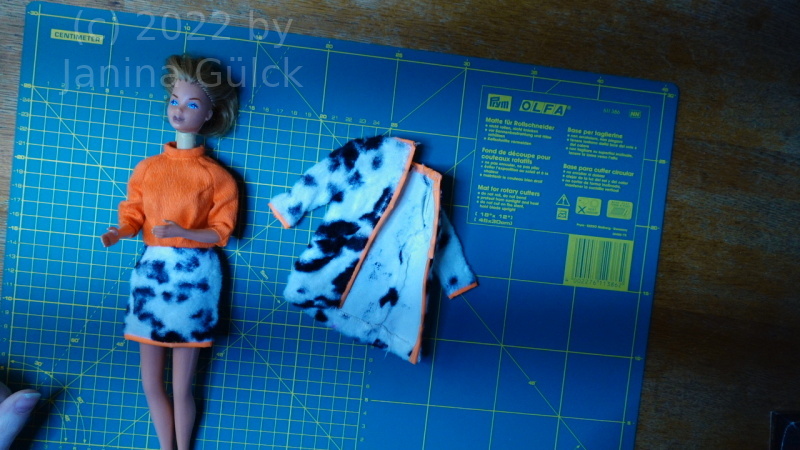 At the end I was able to fix this outfit. I don't know if this trim was stiff from the beginning but I dealt with it the best way I could. The Kissing Barbie you see here was another repair project I did last autumn but I forgot to blog about her due to a lack of time.