The question how to rescue an Alan with stains was the latest idea for a video. I got an Alan head with stains in January or February. He had lost some of his hair color and he has been the victim of a child who painted the head black. Maybe this was in the 1970s? I have no idea but the black is very durable and moved into the head itself and made a connection with the rubber of the head so that a removal was very hard.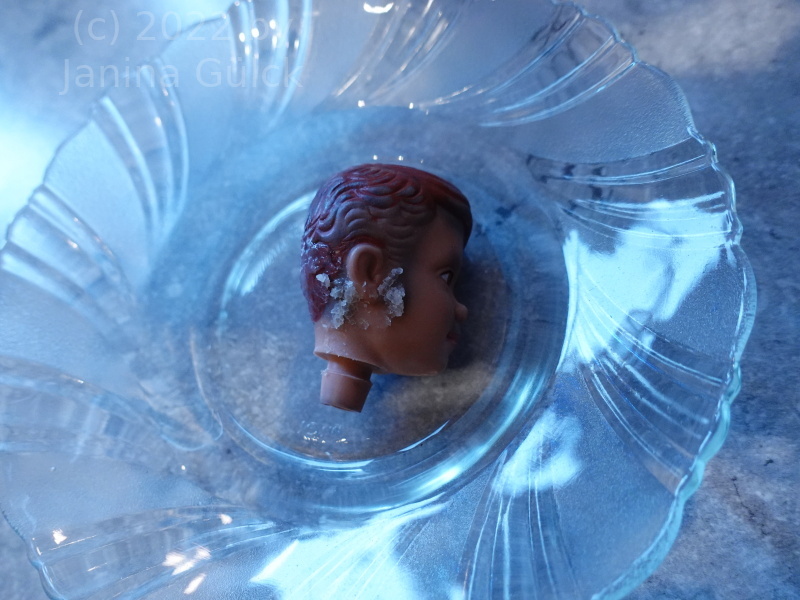 I know that you have to be very patient with removing stains even when they are ink stains. It's time consuming and you need a lot of sun light. For the rescue of Alan both things were missing, like often when you want to do a video but the time is limited.
At first I wanted to remove the stains with Remove Zit, good idea but it failed I think due to the color of the ink and missing sun light. It's not that Remove Zit is not working. Anyway rubbing alc and Q-tips did not work but I already imagined it. Another idea I had while working on the head was to try the Stain Devil. That's a stain remover I have already used for removing black stains from Barbie feet or heads. The black part was however much bigger this time than the last time I used it.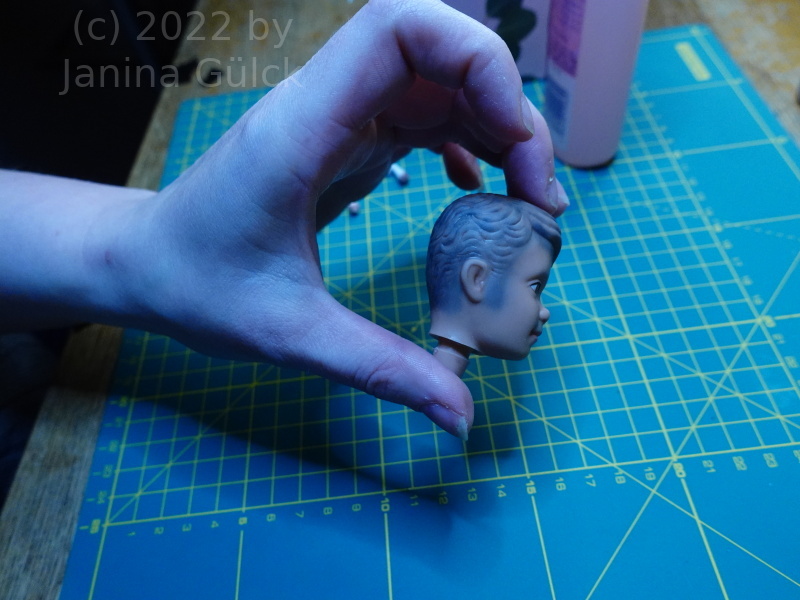 I thought it was a worth a try after having removed the reddish hair color of Alan. At first I thought I could get the black totally of but I underestimated the color. It's hard to get black off completely. I don't know the content of ink but it's an awful substance when you have to remove it from dolls or clothes.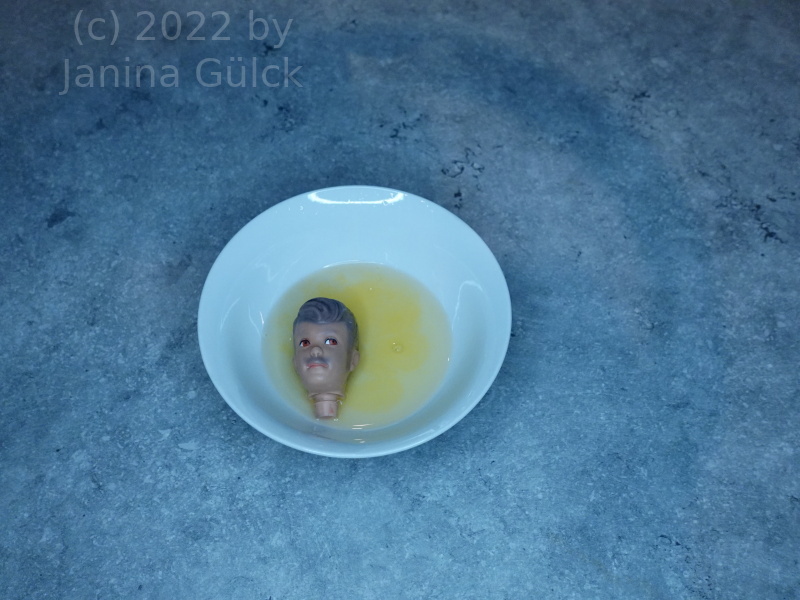 I simply don't like it. However this meant not that I had to throw the head away. I simply made something complete new out of him. After realizing that the black won't come of as I hoped I decided to do a OOAK Alan. When you can't remove all the ink use the same color again. That was at least the idea here in this how to rescue an Alan with stains project. I used black color to paint his head and painted over the spots that contained black.