Finally 1000 subscribers subscribed to Busy B from Germany and I thought for a while how to celebrate the event with fashions for Francie doll. At first I had no idea how to celebrate it. Suddenly an idea came into my mind. I'm not always showing you all the things I do behind the scenes in my workshop. I take this occasion as a chance to show you some of my ideas for dressing Francie,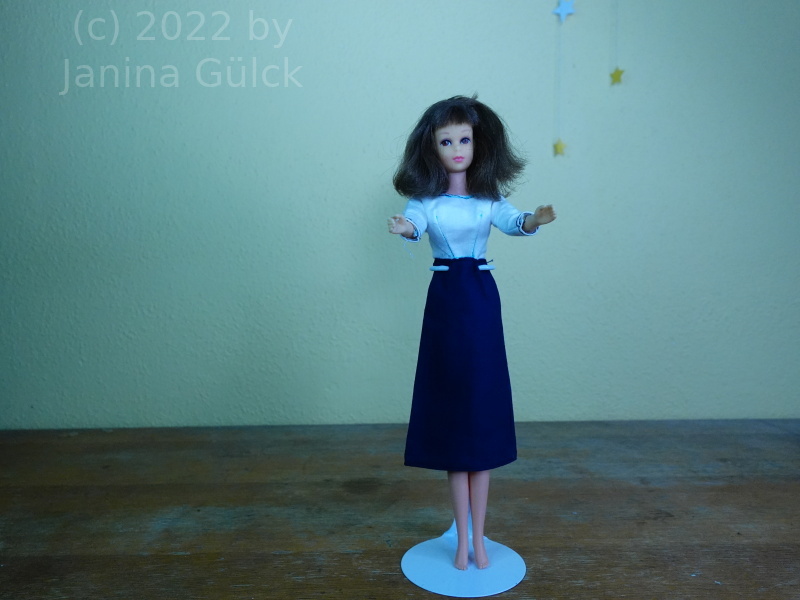 You know I like Francie and I do my own designs now that I have learned what I already wanted to know 25 years ago. In my videos you have only seen a small amount of clothes I made instructions for. Behind the scenes I did a lot more, some things could be seen in my other videos but a big part was not. Not all of my designs are ready yet but I have some ideas how to do this and that even if my time to sew is very limited.
It's always a good idea to plan ahead what you want to design next. Sometimes I need a year or more to complete my drafts. That's at least for the more complicated designs true. Easy projects don't need such a big amount of time. Nevertheless my designs inspired me to do a video with all fashions created until now. Fashions for Francie doll – here's what she has now in her wardrobe.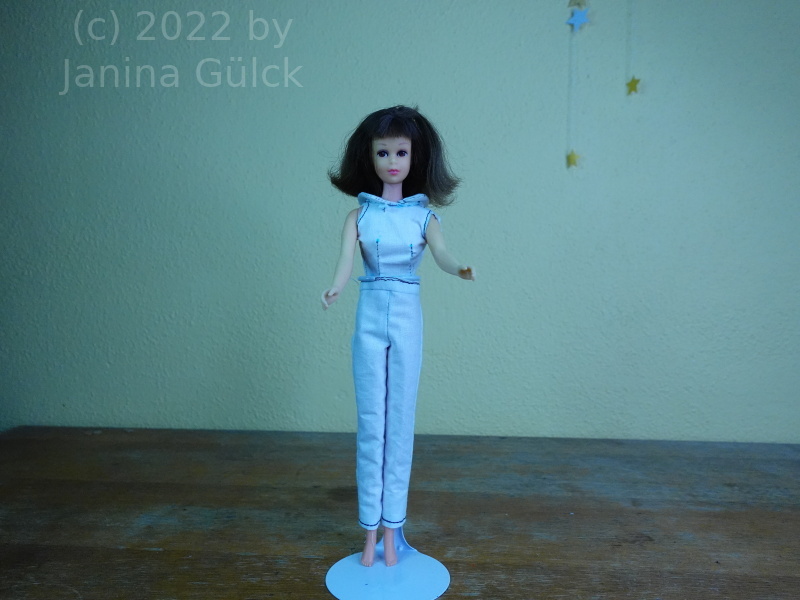 For those of you trained in sewing for Barbie and the family it might be only a small amount but for me it's a big progress. I have learned a lot since I found my own mistakes in making own designs.
You know it's all about the correct measurements. I know I'm not perfect and I know that a lot of my designs is still in white but I hope you appreciate the idea to show you my designs as much as I do here.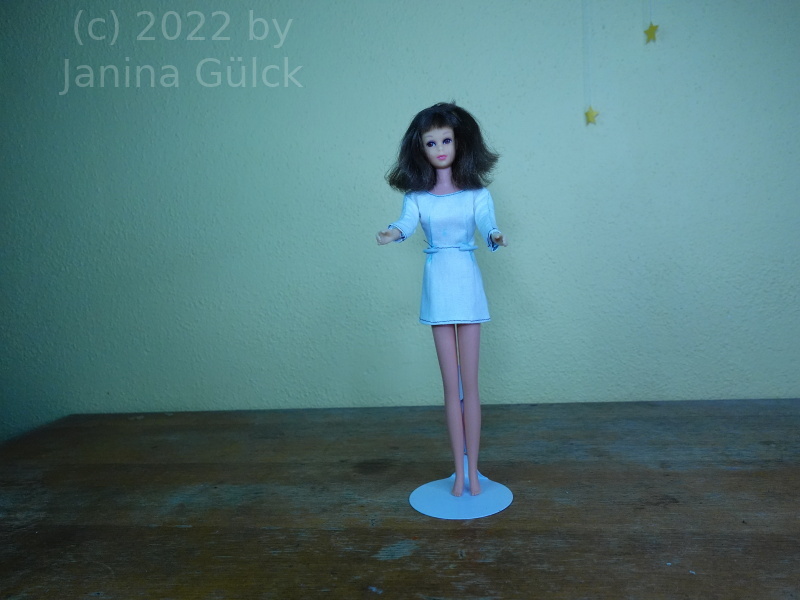 I don't want to create very complicated clothes here. We can do it later. Let's start simple and let's stay simple. When you have some basics you can put them together and create a new piece of clothing and play around with your own designs here.
I hope you like my ideas here and that you like the fashions for Francie doll that she has now in her wardrobe. You know I came across the idea for making all the fashions for Francie doll because her original fashions are so expensive. It's easier to make own patterns than to buy what she has now. Why not use the problem for what you ever wanted to do in your life? Become a fashion designer! Read more about it here http://barbie.final-memory.org/how-to-make-a-pair-of-pants-for-barbie/