Table of Contents
Introduction:
In the world of miniature fashion and crafting, finding the perfect accessories can be a challenging endeavor. It is not uncommon to spend countless hours searching for tiny lace and Barbie-size rickrack, only to come up empty-handed. However, for those who refuse to give up on their creative vision, there is hope. In this blog post, we will explore the difficulties of obtaining these elusive accessories, share a tale of one shop that offers them, and discuss how these elements can truly spice up any design. Sometimes you have the impression that the quest for tiny lace and Barbie-size rickrack is hopeless although it elevates your designs to new heights.
The Struggle to Find Tiny Lace and Barbie-Size Rickrack:
When it comes to creating intricate designs for Barbie dolls or other miniature projects, attention to detail is crucial. However, sourcing tiny lace and Barbie-size rickrack can be a daunting task. In most physical stores, these accessories are hard to find, if not entirely absent from the shelves. Crafters and collectors often face disappointment as they scour the aisles in search of these delicate embellishments.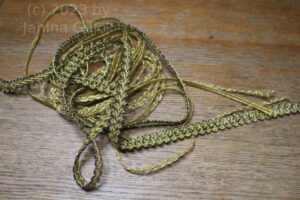 Hope Shines Through:
Amidst the challenge, there is a glimmer of hope. While the hunt for these accessories may be arduous, there are a few specialized shops that cater to the needs of miniaturists and doll enthusiasts. These hidden gems offer a wide array of tiny lace and Barbie-size rickrack, providing a breath of fresh air for those seeking to elevate their designs. Many years ago I had the luck to find the right size rickrack but it's often the case that when you buy it and get it a few days later you find out it's taller than described.
Spicing Up Every Design:
Once in possession of these coveted accessories, the possibilities are endless. Tiny lace and Barbie-size rickrack have the power to transform even the simplest of designs into something breathtaking. Whether it's adding a touch of elegance to a miniature gown or enhancing the charm of a doll's outfit, these embellishments bring a new level of sophistication and detail to any creation. You know my brain never rests. I'm constantly searching for new ideas and new designs to differentiate from other Barbie size clothes designers. Since I first saw the Barbie fashion designer PC CD I wanted to do it too but I had no understanding of how this works in reality. For a long time I thought I'd never make it and then it was there. I suddenly knew how to design and wanted to make my designs very unique.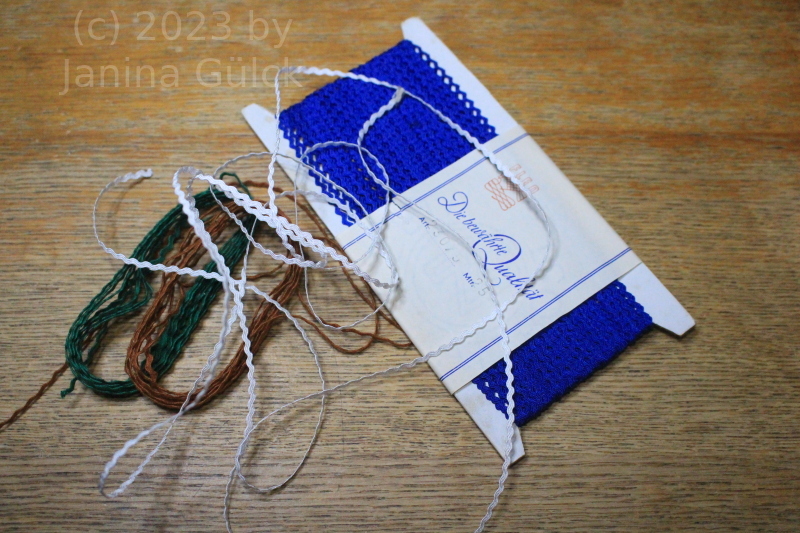 The Challenge of 3mm for Barbie:
While tiny lace and Barbie-size rickrack are already challenging to find, there is an additional obstacle for those working on Barbie-sized projects – the elusive 3mm size. As Barbie dolls are known for their slender proportions, finding lace and rickrack that perfectly fit their scale can feel like an impossible task. However, with perseverance and a bit of creativity, crafters can adapt larger accessories to suit the needs of their Barbie-sized creations.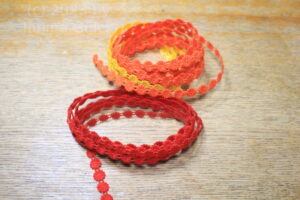 Conclusion:
In the world of miniature fashion and crafting, the journey to find tiny lace and Barbie-size rickrack may be a challenging one. However, by exploring specialized shops and refusing to give up, crafters and collectors can spice up their designs and bring their creative visions to life. So, the next time you embark on a miniature project, remember the power of these accessories and let your imagination run wild. I hope you find tiny lace and Barbie-size rickrack for your projects, too.