Today I finished my Ooak project. In March I got a Kira/Marina head with a haircut. Somehow she was cute and I decided to restore her. The first step was to remove the hair and give her new hair. I decided for black and pink because I wanted to do a reroot in two colours. I wanted to do a very elegant hair style for her long hair and decided to do the "Arwen"-hairstyle with 9 strands that was not shown in LOTR(Lord of the Rings).  Then she needed a new body. Her body was broken. During her hairstyling I was looking for a new body and by the end of May I finally found one. When she had a new body I was able to restyle her bangs. You need a body when you want a short pony.
When her hairstyle was finally finished I started to repaint the eyebrows. 50% of the colour was gone. So I repainted the brows and had to wait several weeks for stains that appeared in the repainting process. I used a cream to bleach them. They were gone last Thursday.
Yesterday I started the final styling of her bangs and finished it today. Then she got her jewelry, earrings and a ring.
I wanted to make her look like a mixture from 80s and 90s so that she reminded me of my childhood with the giant bangs. Now she's ready for her great entrance.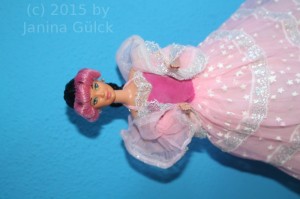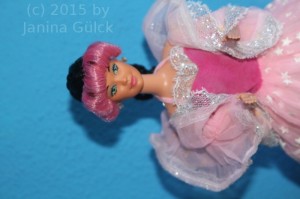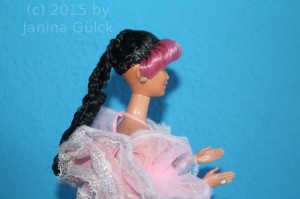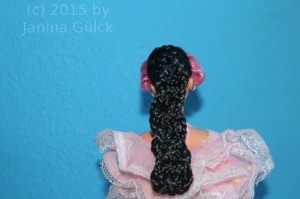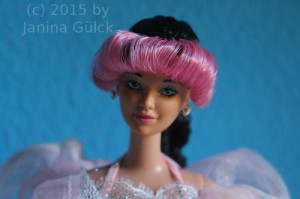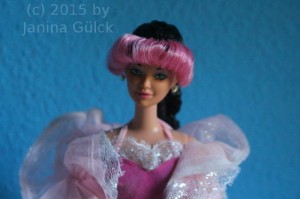 And this is a pic of the head before I started to work.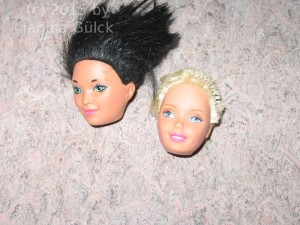 The right head also got new hair in the meantime but this will be another Ooak project. I'm still looking for a new body. I'm going to show you more in my next post.