This week I finally got my Hollywood Hair Ken. I thought too long to buy him or not but finally I got him. Now I have this series complete after almost 25 years. I had the Barbie doll in my childhood and wanted Skipper and Teresa but I never got them. I had not enough money to buy them all when I was a child. Barbie dolls were expensive back then in Germany. I needed the milk money of approx. two months to buy one. I think in 2010 I got Skipper and Teresa and Ken was still missing. Now have this series complete.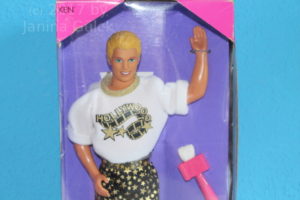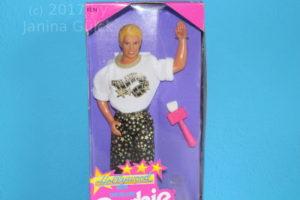 and the whole series …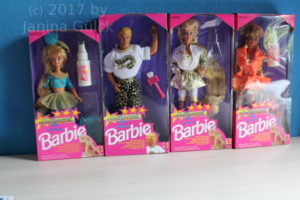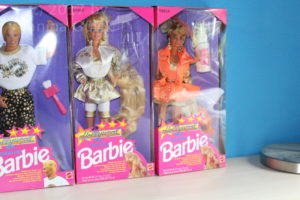 I can't say what was in the bottles back then. Some say it was only water. Some say it was a special liquid and the Saran hair got a special treatment so that you could make it shimmer in pink as soon as you sprayed with the liquid.  The sad thing was that the smell was incredibly awesome but the stars disappeared very soon.